Posted on October 15, 2019
Deploy Helm 3 Applications with Okteto Cloud
We are very excited to announce that you can now launch Kubernetes applications directly from Okteto Cloud (powered by Helm 3 💪🏽). Click on the new Deploy button on the left, switch the deploy method to Deploy from Helm Chart, select your application, and it will be up and running in seconds. It couldn't be easier!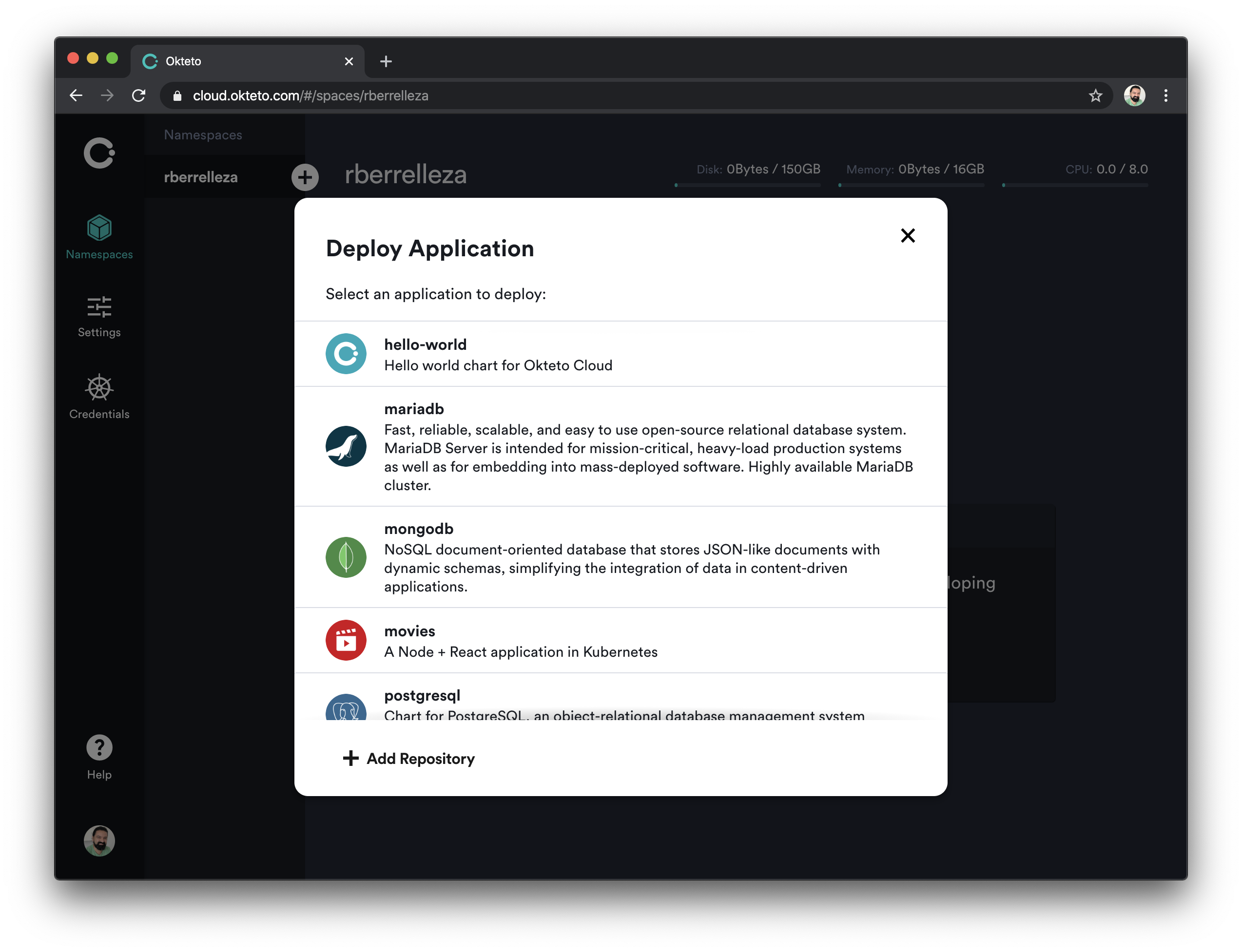 Our initial catalog contains building blocks like MongoDB and Redis, well-known applications like Wordpress, and a couple of sample applications to get started. Did we miss your favorite one? File a request to let us know, or maybe submit your very own chart? Or go ahead and add your own Helm repository directly from your browser.
But that's not all. We also updated the UI so that all the resources of your application are now grouped together. Instead of having to search multiple places to get a full picture of your application, Okteto Cloud gives you all the information you really care about in a single view.
![All your apps grouped](apps.png)
Our mission at Okteto is to make Kubernetes simpler for Developers. We hope you find our new features as useful as we do. Head over to Okteto Cloud and give it a try today. As always, we would ❤️ to hear what you think, so feel free to reach out to us!